Curvilinear Decorated Tray Set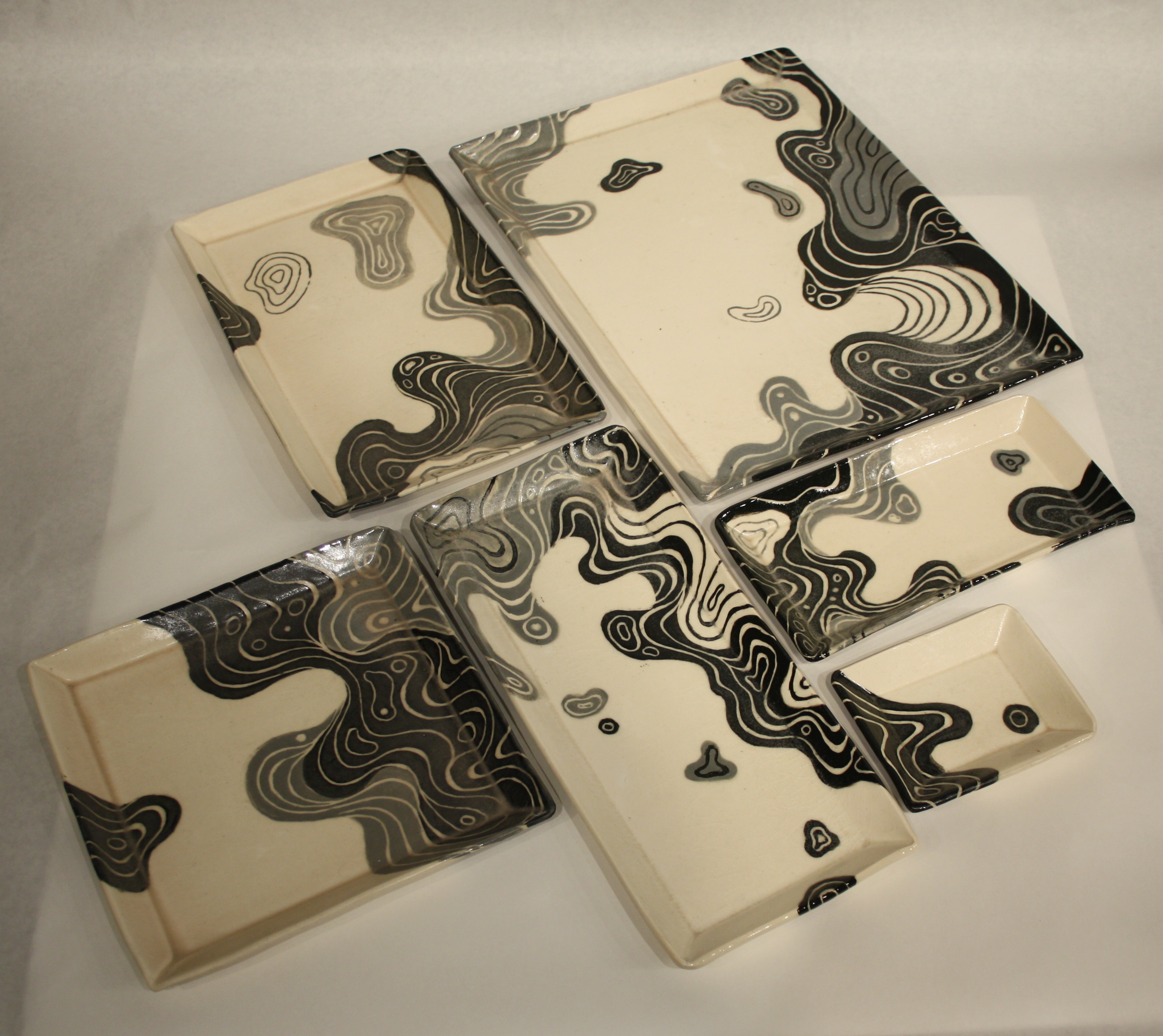 Photo courtesy of Steve Glazer
Diane Eberts is the coordinator of tutoring in Assisted Learning Services at Henry Ford College. Diane began taking ceramics courses with Steve Glazer, and a product of her lessons in ceramics is this series of plates. Together, the plates form a deceptively simple yet intricate pattern.
The plates were entered into the statewide Liberal Arts Network of Development (LAND) 3D Art Contest and won 2nd place. LAND sponsors three annual art contests among all public community colleges in Michigan: 3D, 2D, and illustration.
The jurist's comments were as follows: "Multiple trays. Staying with an idea, working the surface across multiple trays. The contrast of the fluid surface design with the geometric of the actual vessels is a good foil for the whole design. Tight forming technique on the trays lets the focus be the curvilinear surface design."