Jerry Moore - Artist Spotlight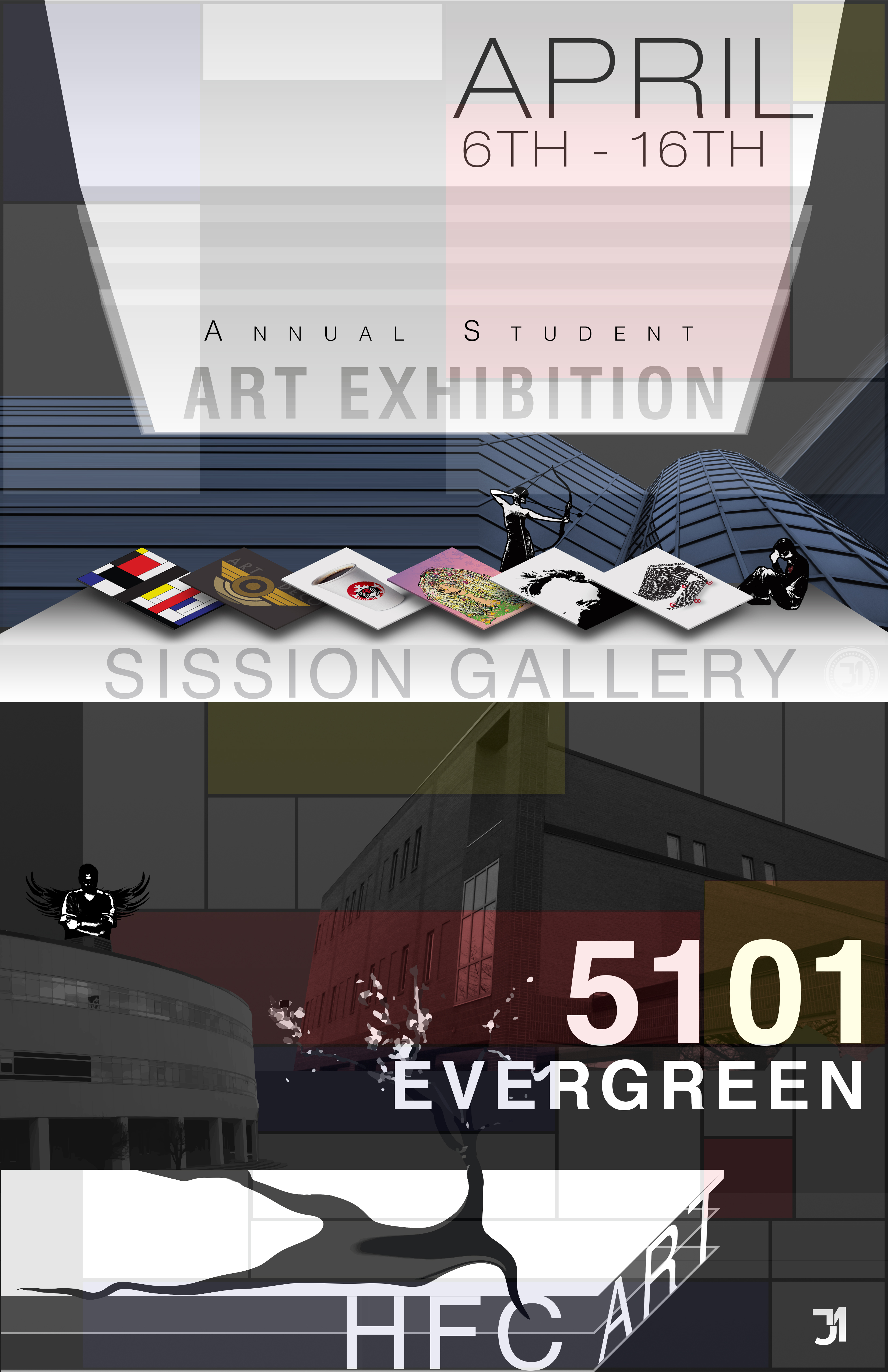 Graphic Art by Jerry Moore
The Mirror News has had the amazing opportunity to interview and publish articles spotlighting talented artists here at Henry Ford College. The next artist we have the pleasure of introducing is Jerry Moore, a Graphic Design student.
Megan: How long have you been attending Henry Ford College?
Jerry: I have been a student at HFCC for far too long. I have taken a class here and there since 2005. I have used this to keep me engaged in the design world while earning experience in Information Technology and Engineering fields.
Megan: What got you interested in design?
Jerry: I have been interested in digital design since the early 2000s. I was heavily inspired by a few artists that I still currently look up to today. One of my biggest influences was actually a musician by the name of Joel Zimmerman, who worked with Chris Gardener in 2000 to deliver us XeoFreestyle.com. XeoFreestyle was a website that included the most cutting edge technology at the time, Flash, and brought an interactive media display fused with heart-pounding music. This was when I really knew what I wanted to do; I would take what this site did and make it my own!
Megan: How would you describe your design style?
Jerry: I see that my style of design has changed because, ever since I started doing design work, it was always to convey a message or information. This now has become something more and is known as UI design. This style of design is being used in every business and they have actual designers dedicated to this unlike traditional graphic designers.
Megan: How has your passion carried over into your everyday life?
Jerry: I have incorporated art in my everyday life because I have used my web-design skills to develop sites for clients and businesses. I have also used my graphic design skills to help local businesses, brands, and musicians.
Megan: Tell us a little about you. What is Jerry Moore like outside of the classroom?
Jerry: I have a six year old daughter, a fiancé, and two dogs that I love. I'm an engineer for SiriusXM and I am very interested in UI and UX design. I love gaming and all genres of music (mostly EDM and Screamo), cooking, and I love to do woodworking projects.
A version of this interview was printed in The Mirror News Volume 41 Issue 7.