LAND 2D Art - 2nd Place "Envious"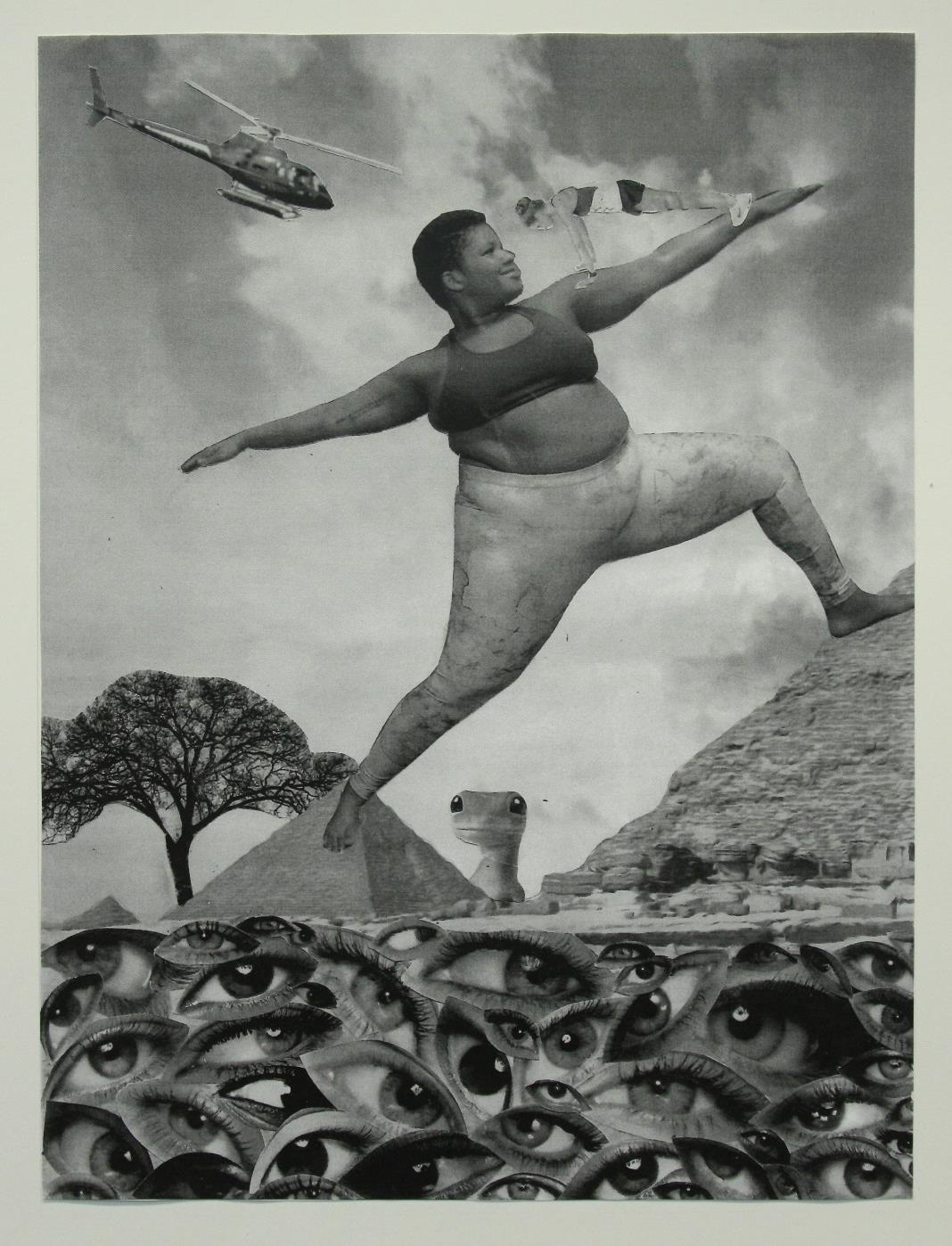 "Envious" by Delaney Dixon
LAND 2D Art - 2nd Place "Envious"
The LAND Fine Arts Competition is open to any student enrolled in a credit class at a public Michigan two-year college during the 2018 calendar year. Each entry must be sponsored by a faculty member (full-time or adjunct) who has reviewed the student's work and attests that it is appropriate for the contest criteria and competitive rigor at the state level. The theme for the 2018 LAND Conference as well as the Fine Arts Competition was "Bridges." The 2-Dimensional artwork should represent the theme: All mediums accepted. Maximum size: 16″ x 20″ either vertical or horizontal, including frames and/or mattes. Delaney Dixon's 2nd Place winning 2D artwork was on display at the 2018 LAND Conference in Muskegon, Michigan.
Judge's comments: This black & white collage is both comical and serious. The well-crafted composition uses imagery in a humorous way, yet through the juxtaposition of images it makes us question ourselves and the world around us. It speaks volumes to social bridges, both historically and in our own times.