LAND 2D Art Winner - SELF PORTRAIT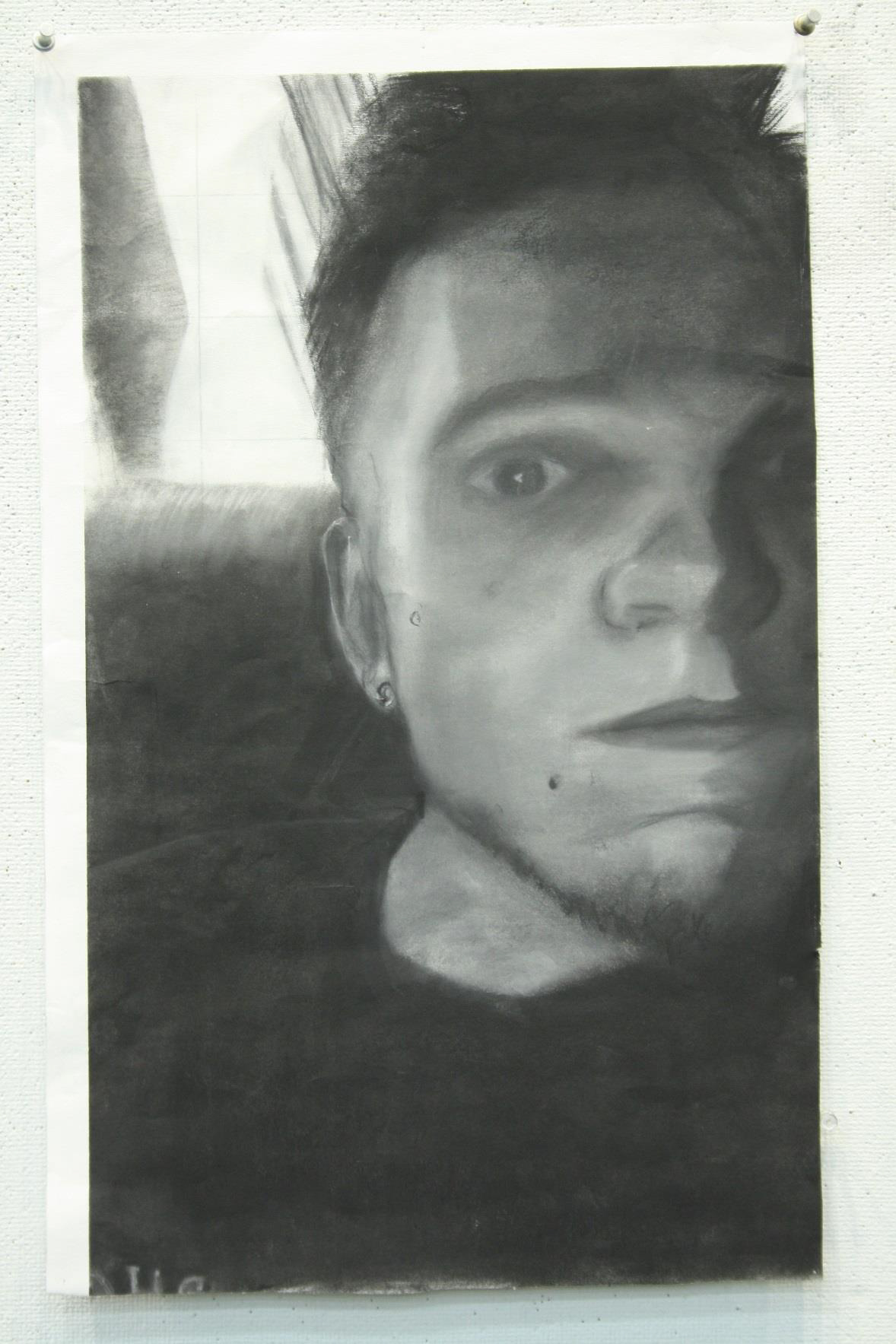 "Self Portrait" by Joe Bartkowiak
LAND 1st Place - 2D Art "Self Portrait"
The LAND Fine Arts Competition is open to any student enrolled in a credit class at a public Michigan two-year college during the 2018 calendar year.
Each entry must be sponsored by a faculty member (full-time or adjunct) who has reviewed the student's work and attests that it is appropriate for the contest criteria and competitive rigor at the state level. 2-Dimensional: All mediums accepted. Maximum size: 16″ x 20″ either vertical or horizontal, including frames and/or mattes.
Judges comments: This beautifully executed drawing conveys the overall conceptual impact through strong design. The tightly cropped, long narrow picture plane, is beautifully composed by considering every element within the picture plane. The intensity and personality of the subject is revealed through form.