Questioning a Silent Witness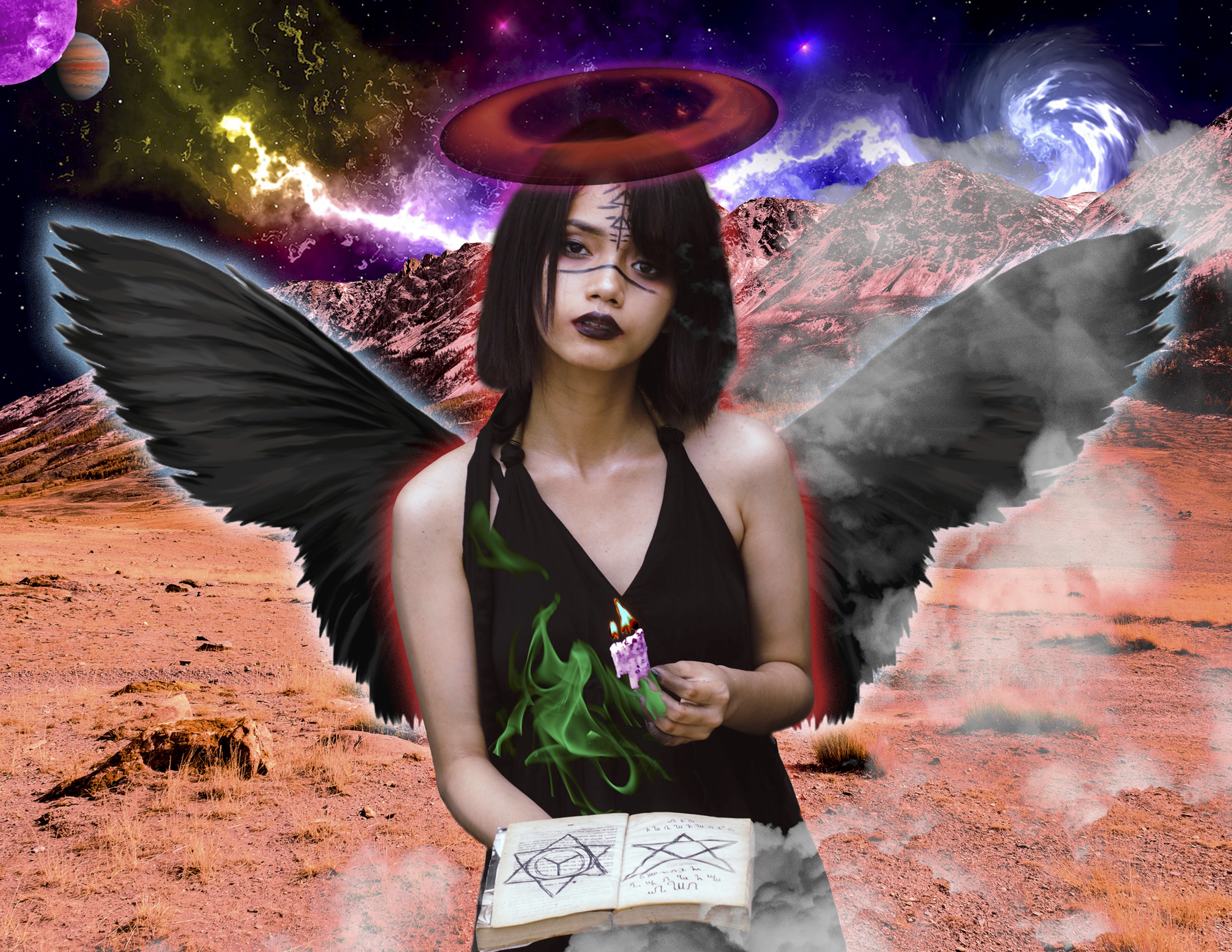 Photoshop Composition by Christopher Thomas
Hear the words
chime like bells
around the city.
where
is
god?
bones sprout where flowers
belong; insects crawl over dead
bodies; the fields are flooded
with corpses instead of water.
where
is
god?
the mother has abandoned
her first child; the first child
cradles a baby; a baby's cries
pierce the air instead of a lullaby.
where
is
god?
and fireworks have disappeared
now bombs hiss and shriek; the sky
is stained with the red of blood
dawn blackened to ashes and fell long ago.
where
is
god?
a man uses the strength given him
to hurl a woman across the room; shadows
of unwilling slave and oppressive master
dance painfully across the wall.
where
is
god?
the graves are silent
no protests, only the wind
howls and asks with the voice
of a thousand dead innocents
where
is
god?
after death
i will turn to dust
the earth will rumble
clouds tumble
thunderstorms shake the trees.
mountains falling,
sands shifting,
the skies bleed
shades of rolling black clouds.
the storms inside me are harsh
winds stinging sharp
at my throat. wet warm
slick blood in the cracks
of my lips, the stiffness
of my slowly freezing dying
self. i
will turn to dust
laid in the ground
a grave a body no mourners
me -
perhaps, watching as a breathless
soul
the silence of my heart
stillness of my limbs.
i will remember.